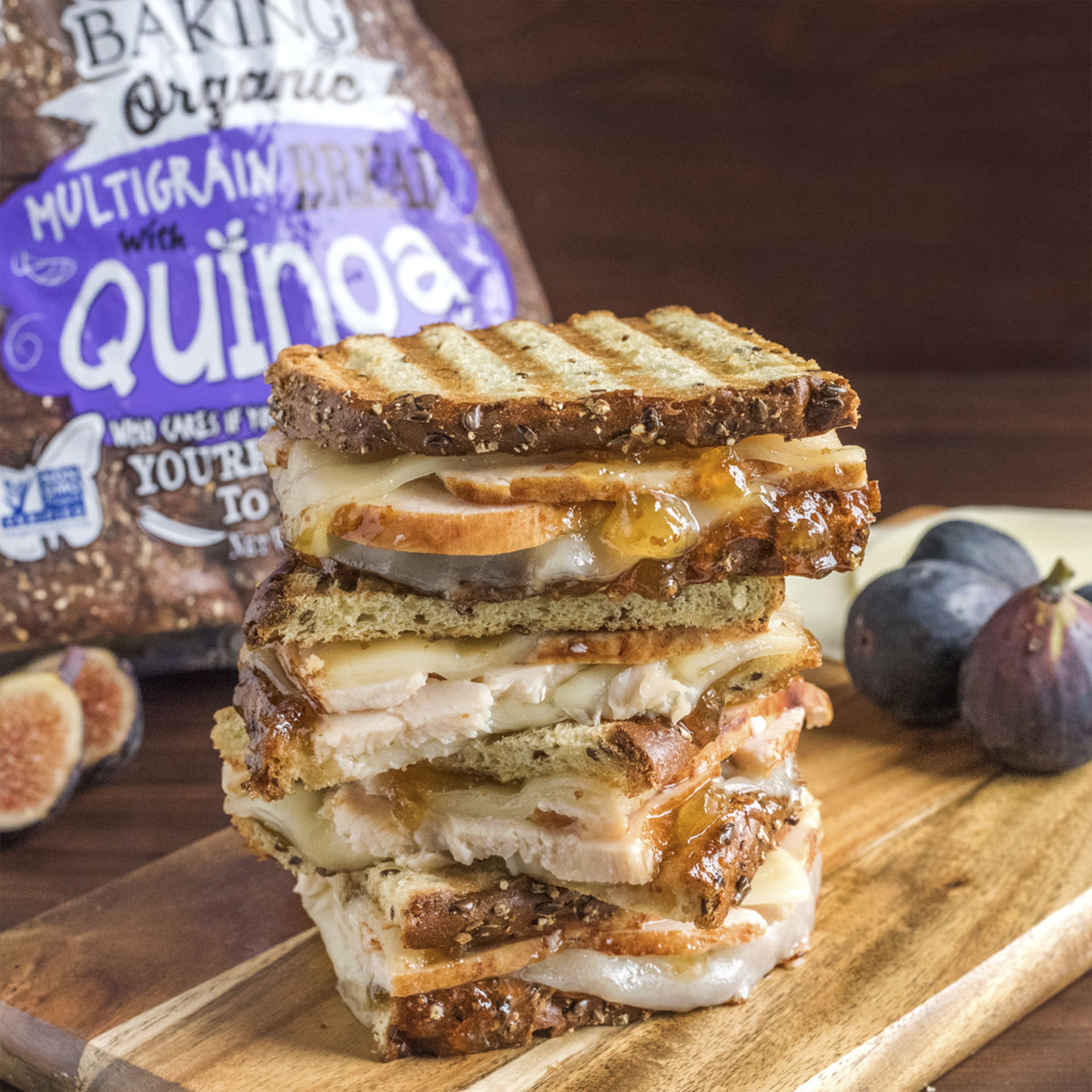 Figgy Piggy Provolone Panini
It's not often one has the chance to taste the ultimate sweet & salty sandwich, but our adorably-named Figgy Piggy Provolone Panini is opportunity in sandwich form. More sophisticated diners might call it Cured Pork, Mediterranean Fig & Provolone Multigrain Italian Panini, but let's do away with the formalities, put on a bib, and tuck in. Sandwich connoisseurs agree that any panini is great, but one made with our downright delicious Organic Multigrain With Quinoa, oh-so-thin (or thick, it's your panini) slices of ham in a blanket of creamy, warm & cheesy Provolone goodness accented with a sweet fig preserve counterpoint is worthy of the Nobel Prize for Snacks, were such a thing awarded. Which it is not. But clearly this recipe is a good reason to begin handing it out.
Ingredients
4 slices Grace® Baking Organic %product% 4 slices Provolone cheese 6–8 slices ham ½ cup fig preserves
Special Tool:
Panini Press
Directions
Place two slices of bread on cutting board. Layer each with one slice of cheese, half the ham, ¼ cup fig preserves and one more slice of cheese. Top with remaining bread slices.
Spray panini press with nonstick spray and place both sandwiches inside. Cook for 10 minutes, or until bread is toasted and cheese is melted.