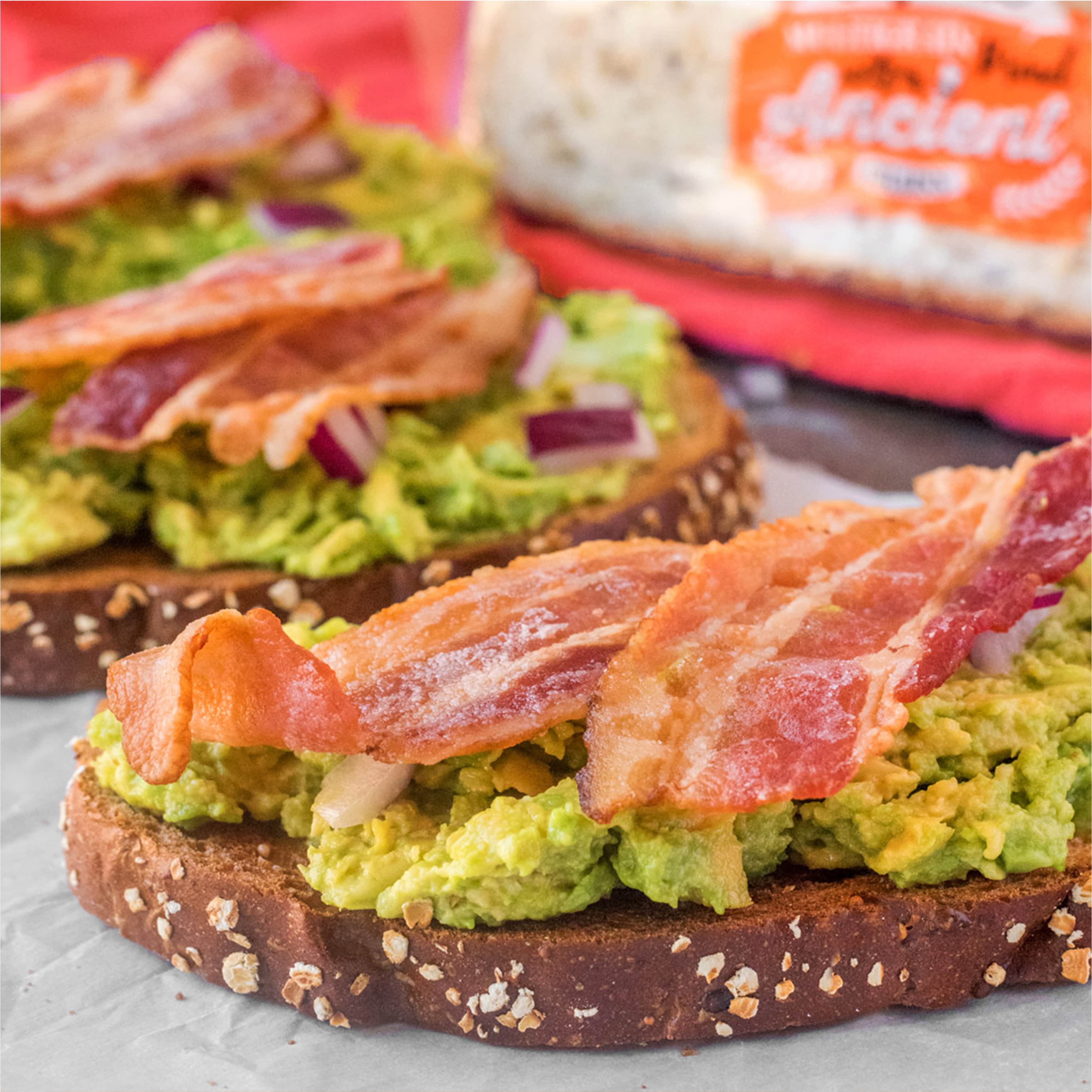 You're Bacon Me Hungry, Toast
In my book bacon can do no wrong. Excusing the groan-worthy pun of a recipe title, this treat, when served up on Grace Baking Organic Multigrain with Ancient Grains makes it all worthwhile. The whole point is, if you've got a houseful of eager eaters feed em' these and you'll have them wrapped around your finger. After all, what's 10 minutes when you're serving Organic Multigrain Bread with Ancient Grains with bacon & avocado?  The answer is obvious. More please.
Ingredients
4 slices Grace® Baking Organic Multigrain with Ancient Grains, lightly toasted
2 avocados, pitted
1 lime, juiced
½ red onion, chopped
Salt, to taste
8 slices bacon, cooked
Directions
Make guacamole. In a medium bowl, mash avocados with a fork to desired level of smoothness. Fold in lime juice and red onion, and season with salt.
Divide guacamole among four slices of toast. Top each slice with two slices of bacon. Enjoy!