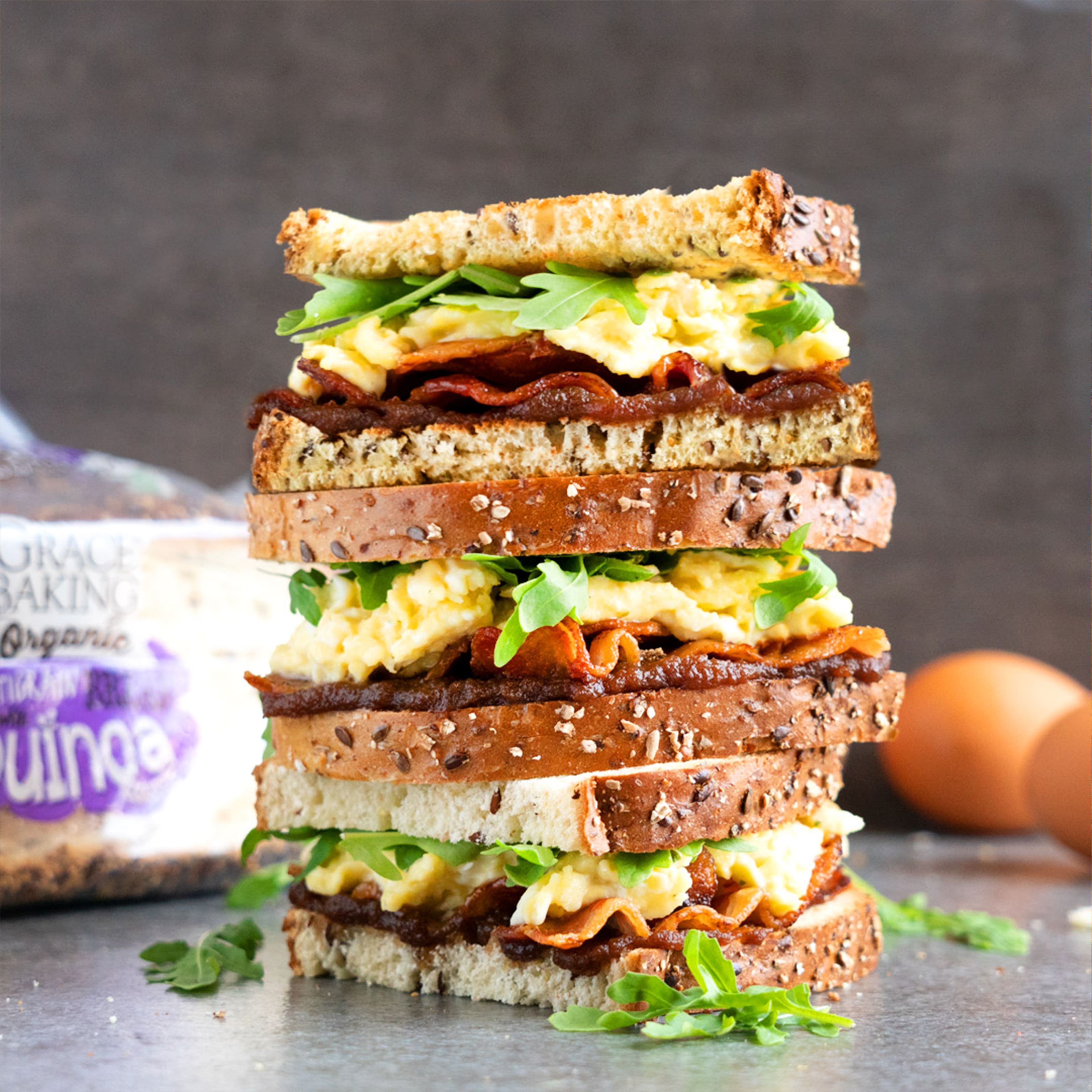 Apple Butter Breakfast Sandwich
Autumn is apples... and leaves. But with them comes endless, mind-numbing raking. It's clear; raking, and all those other fall activities require energy. Which is why we insist you start your day off fully prepared to face your own mountain of leaves.  And that pithy little preamble is the ideal introduction to our Apple Butter Breakfast Sandwich – a mountain of flavor & energy that's as tasty as it is easy to prepare. And if you're not a morning person then 10 minutes prep time is equally delicious. Bacon, of course, remains a powerful incentive – but I'll go out on a limb (from where falling leaves originate) and say that truly it's the Grace Baking Organic Multigrain Bread with Quinoa that makes it a keeper. Finally, a breakfast idea that'll make you think twice before hitting the snooze button.
Ingredients
4 slices Grace® Baking Organic Multigrain with Quinoa, lightly toasted
Apple butter
4 slices bacon, cooked
4 eggs, scrambled
1 cup arugula
Directions
Spread apple butter on two slices of toast. Layer on bacon, scrambled eggs, arugula and remaining slices of toast. Enjoy!