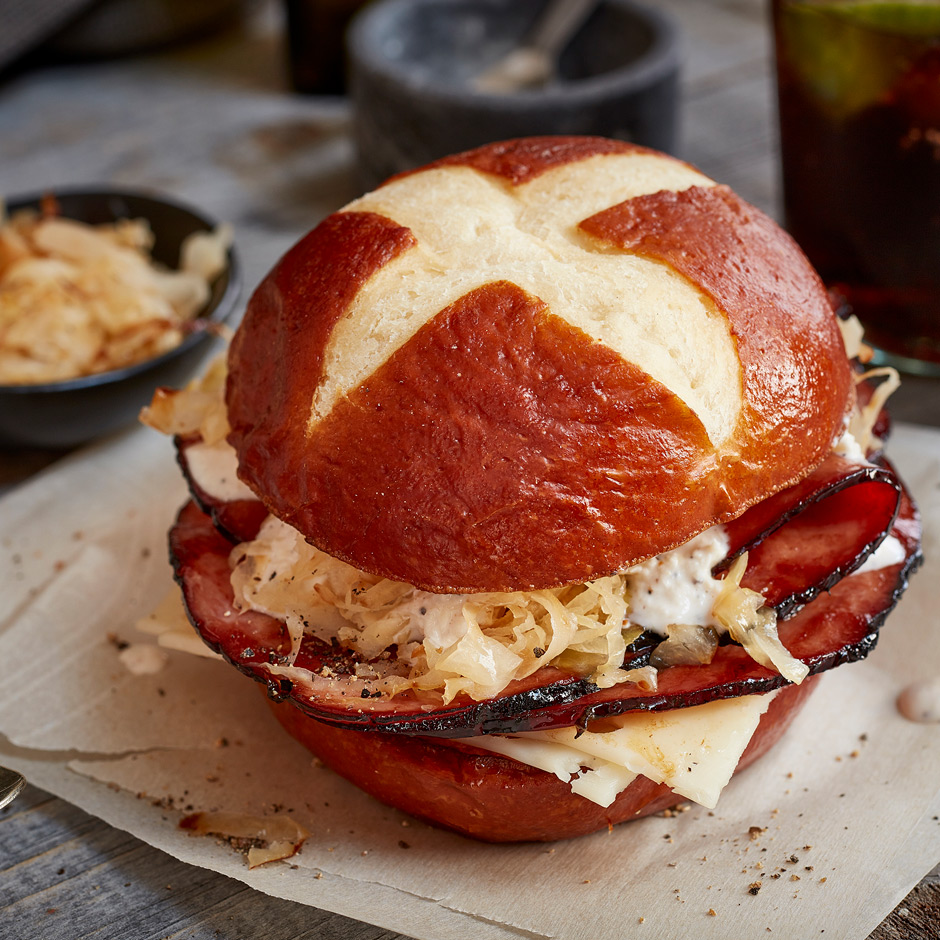 Brown sugar Ham and Swiss Cheese Sandwich
Ingredients
2 Grace Baking Pretzel Hamburger Buns
8 slices brown sugar ham, ¼ inch thick
¼ cup sauerkraut
2 tbsp. butter
2 tsp. brown sugar
2 garlic cloves, minced
2 tsp. spicy horseradish
2 tbsp. mayonnaise
4 slices Gruyere Swiss cheese
Salt and pepper
Directions
In a large sauce pan, over medium low heat melt butter with brown sugar. Add slices of ham, coat with brown sugar butter and cook for 3-5 minutes until ham is browned and caramelized.
In a small sauce pan warm sauerkraut.
Place slices of cheese onto the bottoms of pretzel bun. Top with caramelized ham and warm sauerkraut. In a small bowl stir together garlic, horseradish and mayonnaise, season with salt and pepper. Spoon sauce on top of sauerkraut and top with other bun half. Serve warm and enjoy!