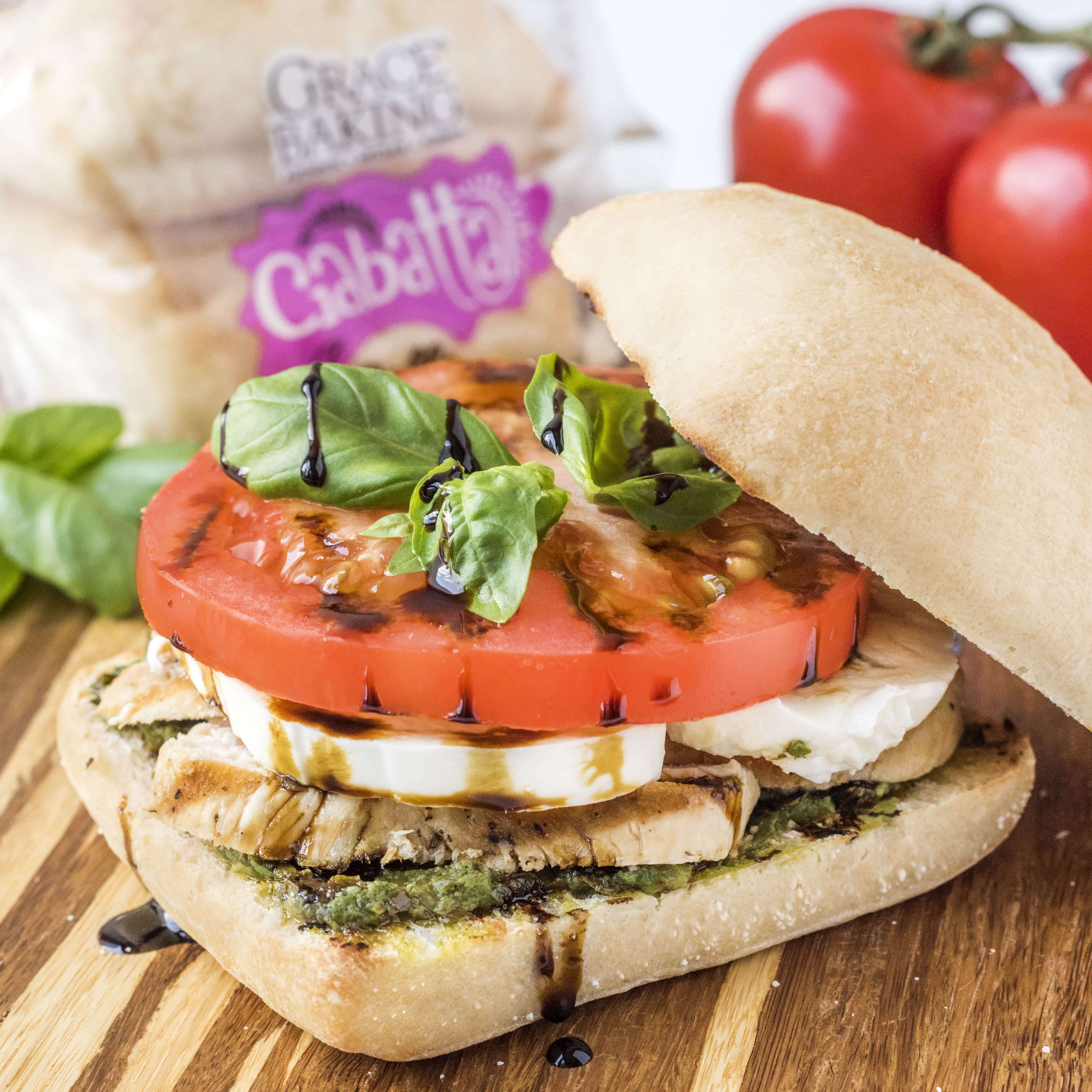 Caprese Chicken Rolls
Pass da pesto… and while you're at it throw in a grilled-to-perfection chicken breast, mouthwatering made-for-melting Mozzarella, ripe red sliced tomato, subtly delicious basil, and a healthy drizzle of balsamic glaze. Alone those ingredients are enough to ensure a lineup at any patio party snack table – but wrap all of them up in a Grace Baking White Ciabatta Roll and you may need to beat back guests hoping for seconds while still wiping the crumbs off their lips from their first helping. This recipe is so good at attracting passersby that it almost warrants a "don't try this at home" warning, and the lion's share of the applause goes to the Grace Baking White Ciabatta Roll.
Ingredients
1 Grace® Baking White Ciabatta Roll
2 tbsp. pesto
1 chicken breast, grilled and sliced
2 slices Mozzarella cheese
1 tomato, sliced
3-4 basil leaves
1 tbsp. balsamic glaze
Directions
Spread pesto on roll bottom. Top with sliced grilled chicken, Mozzarella, tomato and fresh basil.
Finish with a drizzle of balsamic glaze and top with roll lid.