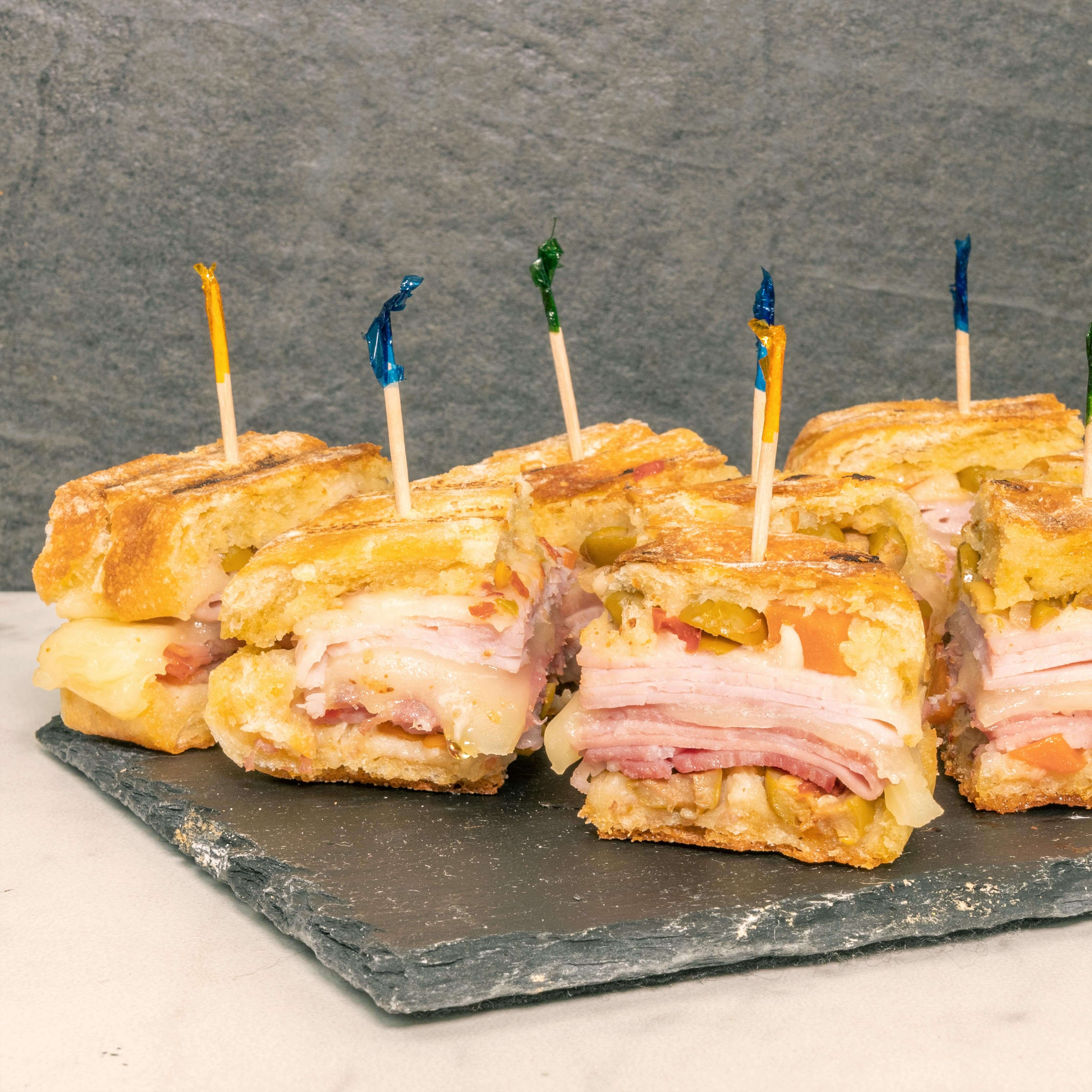 Muffaletta Bites
Muffaletta: it sounds almost cute, right? Heck, it's so cute that I'm of the opinion that the muffaletta should be promoted to one of the essential food groups, along with beer, wine and the classic hot dog. Muffaletta bites are as convenient as they are delicious, and if by chance cold cuts are one of your obsessions then you're about to break into spontaneous applause. On the other hand, if jaw-droppingly good bread is your thing, then Grace Baking Ciabatta Rolls is what transforms these mini-sandwiches into a big deal for even bigger appetites. And for the cheese junkies, melted mounds of provolone and mozzarella promise to win over the last holdouts.  Muffaletta Bites: think of them as finger food that doubles as a meal while hitting a triple for tastiness. Serve them hot, serve them often. Old friends will love you for it, and new ones will speak of you in reverent whispers. 
Ingredients
4 Grace® Baking White Ciabatta Rolls
1 cup olive mix
¼ lb. capicola
½ lb. mortadella
½ lb. Provolone
½ lb. ham
½ lb. Mozzarella
Directions
Preheat panini maker. Slice rolls in half, and spread olive mix on the inside of each slice (use about ¼ cup per roll).
On the bottom of each roll, layer on a couple slices of capicola, mortadella, salami, Provolone, ham and Mozzarella. Cap each with roll tops, the olive mix side down, and press slightly.
Place sandwiches in panini maker and cook until golden brown. Slice each sandwich into wedges, spear each with a toothpick and serve.