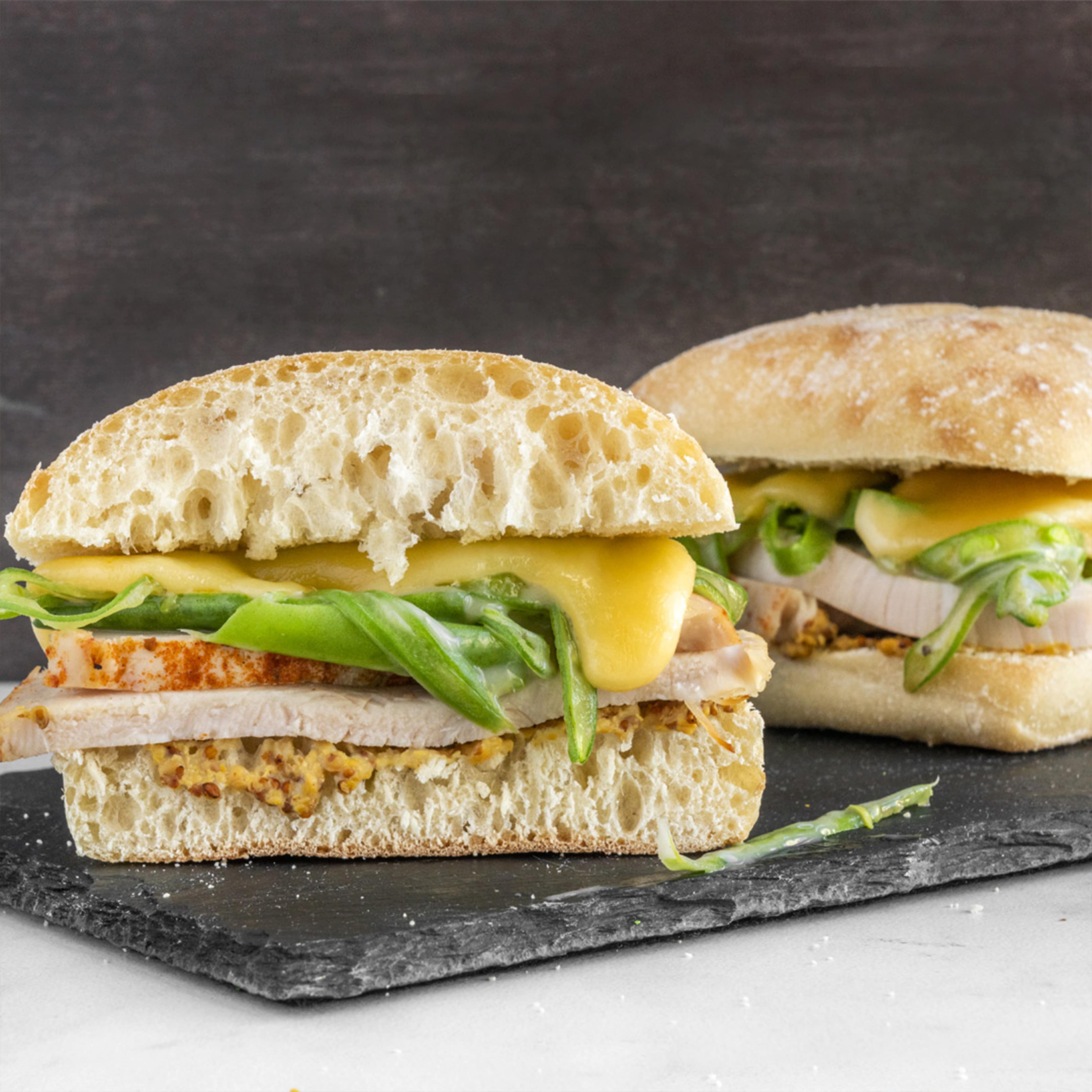 Turkey & Green Bean Casserole Sandwich
Gone are the days of tuna, cheese and macaroni where a sprinkling of breadcrumbs marked the limits of casserole sophistication. And since we at Grace Baking are in it for the taste, innovation, and the wow factor we went out on a limb and created a mouthwatering sandwich/casserole original; the Gouda, Turkey & Green Bean Casserole Sandwich. You read right, "casserole sandwich".  Ingenuity & culinary creativity win again, but much of the credit goes to our Grace Baking Ciabatta Roll which was custom engineered to be 100% sandwich compatible. Supporting credits go to the gooey gouda, stone ground mustard, roasted turkey, and of course (drum roll): the green bean casserole. There are a hundred different green bean casseroles you might choose from, but only one Grace Baking Ciabatta Roll.  Anything else is merely bread...
Ingredients
2 Grace® Baking White Ciabatta Rolls, sliced horizontally
4 tbsp. stone ground mustard
6-8 slices roasted turkey
1 cup green bean casserole
4 slices Gouda cheese
Directions
Preheat oven to 400˚F. On Ciabatta Rolls bottoms, layer mustard, turkey, green bean casserole and Gouda. Warm in oven for about 5 minutes or until cheese is melted. Remove, add Ciabatta Rolls tops and enjoy!